we care for every pet
We offer an array of services to care for your pets depending on what you require.

Veterinary Services
IFCS Continental currently has everything you need to control their health from nose to tail. Whether it's a simple vaccination or a full-service consultation, we care every step of the way.

PET GROOMING
Bath with natural shampoo, blow dry, 15-minute brush-out, ear cleaning, nail trim, gland expression & scented spritz.We make sure nothing looks or feels abnormal.

PET HOSTEL
Provide a welcoming environment for pets to stay while you're away! Guests will feel at home with the around-the-clock care of our pet-loving staff. It's the ultimate staycation destination for pets!

PET TRAINING
Appropriate training is essential for a long, happy and safe relationship with your dog. To make training an enjoyable and fulfilling activity, our approach is positive, fun and effective.
welcome to IFCS Continental
When it's a spa day, play date, sleepover, training class or veterinary care, we provide the best in pet services with highly trained, devoted associates.

Dog Walking
Each dog needs at least 30 minutes of exercise each day. Let us walk and play with your puppy to help them live to their fullest!

Pet Sitting
Do not leave your pet alone all day! We are going to stop by to play with and feed your cat, pet, or caged pet and be sure they are having a great day.

Overnight Visits
When you are away let your pet spend quality time with their favorite pet sitter! Experience secure, hassle-free overnight care for your pet.
It's rare for dogs and raccoons to encounter one another and have any sort of interaction due to the fact that raccoons are nocturnal. However, it's important to understand that they can still leave behind some things that can be dangerous to your dog. Hiring...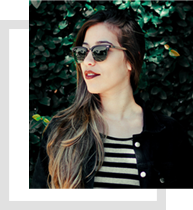 Thank you so much for taking care of everyone. They were so happy and relaxed when I got home. I am recommending you to everyone I know! Thanks again!
Berneice M. Parker
2389 White Point Rd.,
Weymouth, NS, B0W 3T0, CANADA.
info@ifcscontinentaleurope2013.com